Fund Your Good Work
Apply for a United Way Community Grant
Welcome to the 2023-2024 United Way of Western Nebraska funding application! United Way of Western Nebraska funds area nonprofits that promote healthier lives, better education and financial stability. Grant applications are accepted once per year for the following fiscal year (July 1- June 30) funding. Please review the 2023-2024 Funding Applications Guide before completing your funding application.
Questions contact
Scottsbluff Office 308-635-2522
Alliance office at 308-763-8031
email kbenzel@uwwn.org. 
All applications are due Friday, March 3, 2023.
Steps to Complete the United Way Funding Application
Step 1: Read the Funding Application Guide & email kbenzel@uwwn.org by no later than March 1, 2023 with your intent to submit your application to receive your unique upload link.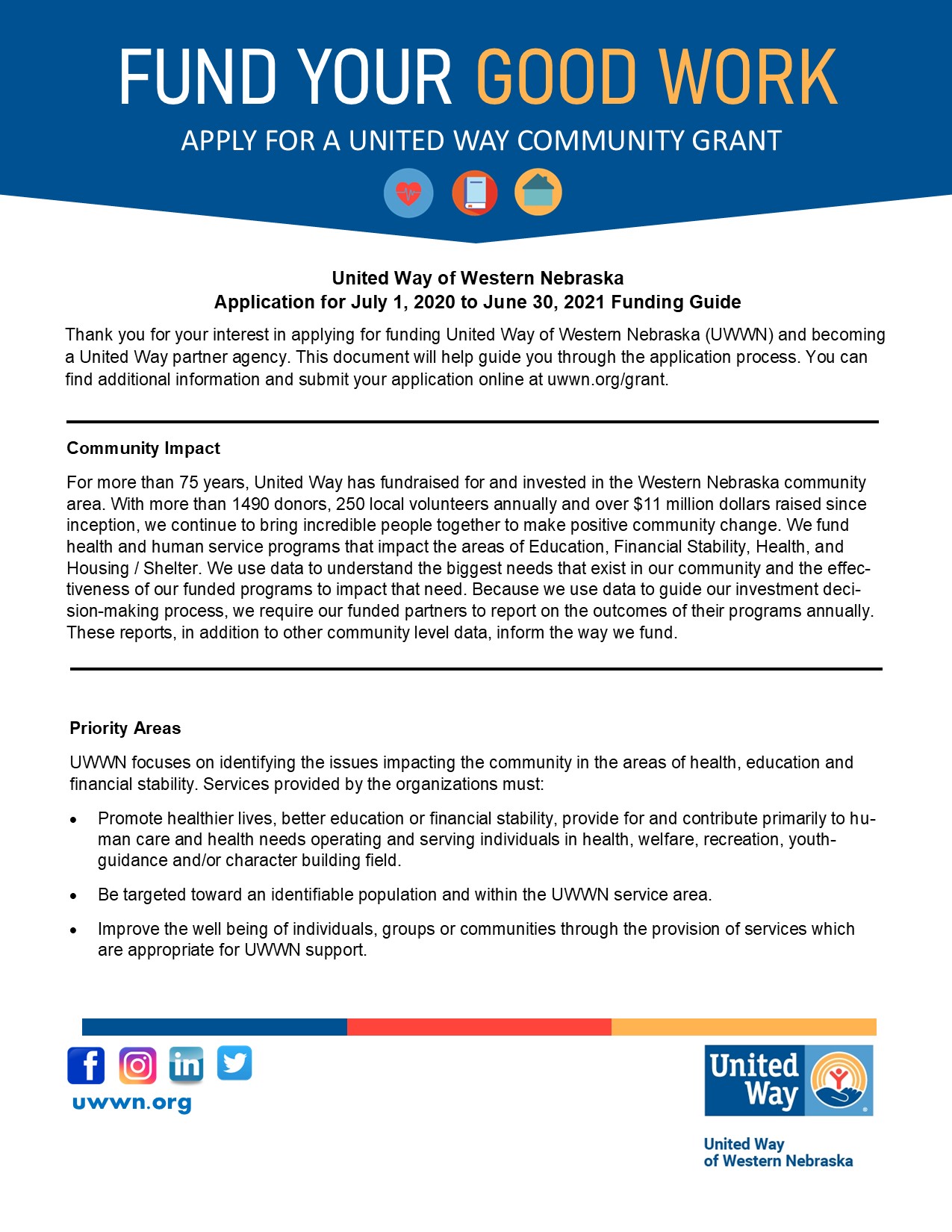 2023-2024 Funding Application Guide
Step 2: Click on the application link below and save the application to your computer. There is one application for the entire United Way of Western Nebraska service area. 
Please note the Application for Funding is designed to be completed as a pdf and to be signed digitally with no need to print it to collect your board signatures. Adobe Reader (a free program) or a higher version is required to electronically sign the document.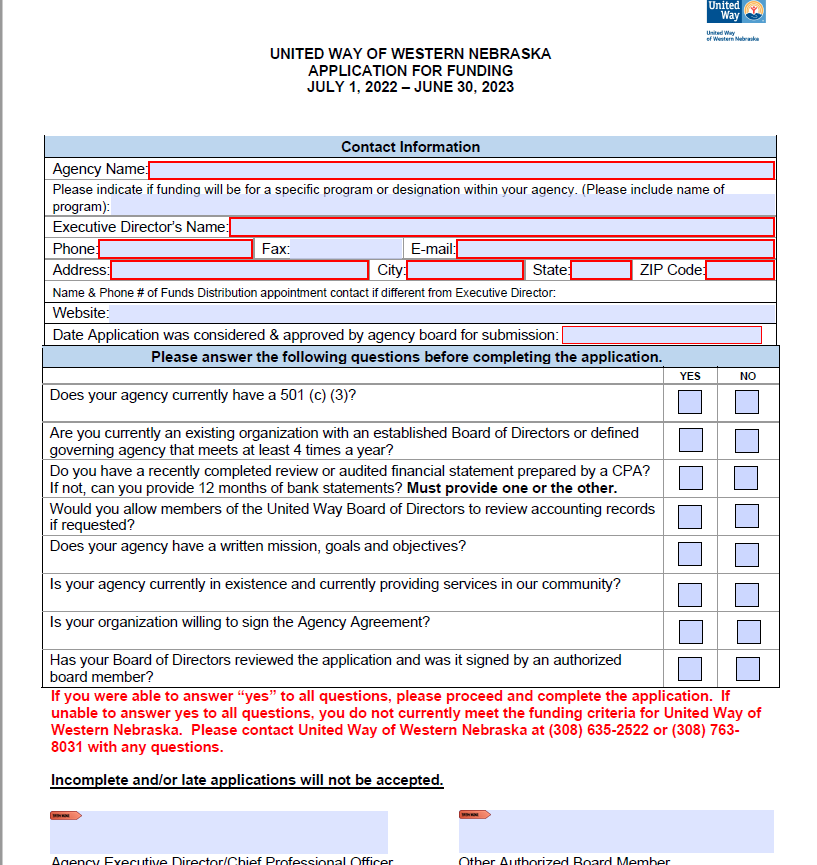 2023-2024 UWWN Funding Application
Step 3: Use the Reference Guide and Examples as needed when completing the application.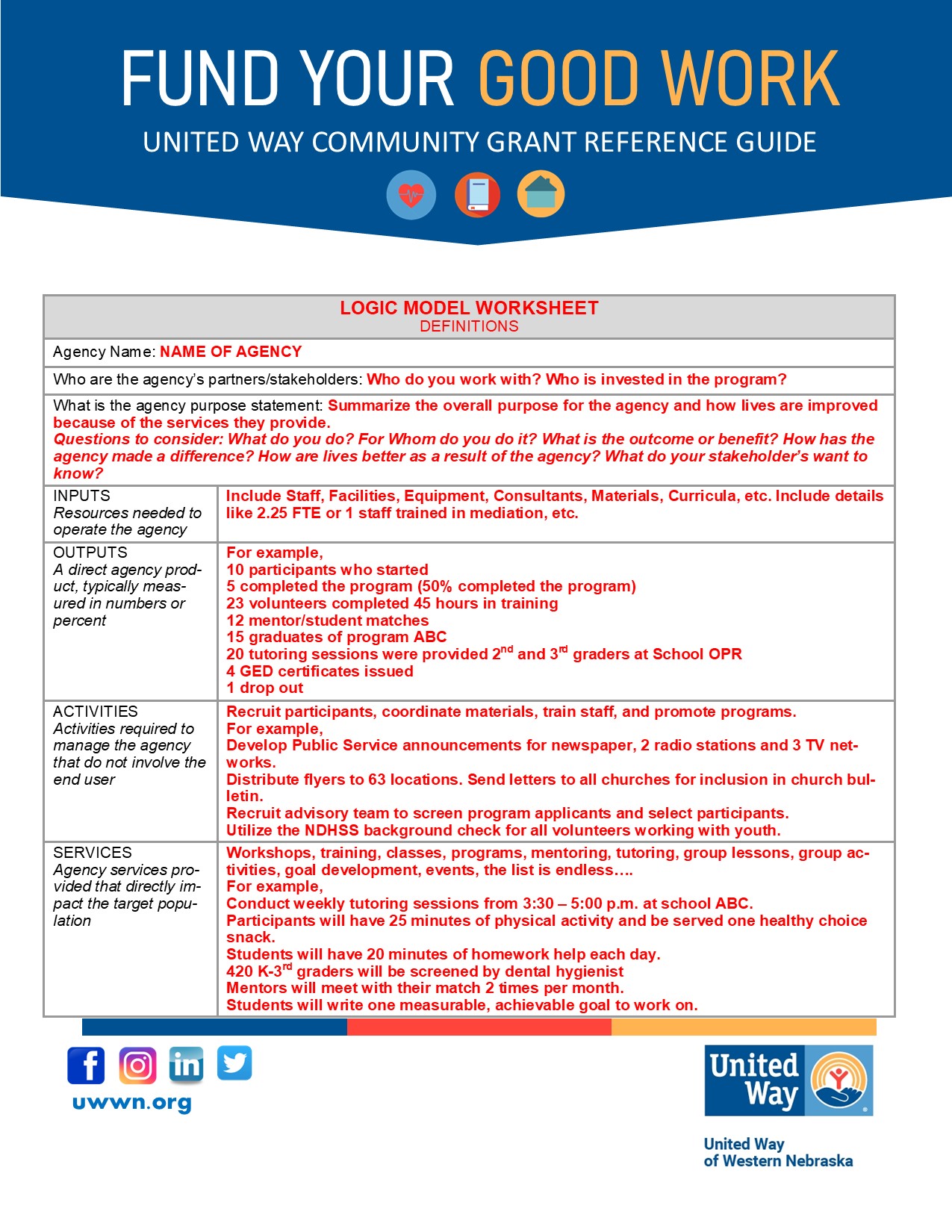 2023-2024 Funding Application References & Examples
Step 4: Gather all relevant supporting documentation [financial audit or bank statements, copy of agency 501 (c)(3)].
Step 5. Submit your application and supporting documents to the unique upload link you received from step 1.
Applications and ALL supporting materials are due no later than Friday, March 3, 2023.